Meet Jeraldine Wooldridge
Jeraldine Wooldridge is a professional musician and teacher with extensive experience.

Music Studies and Teaching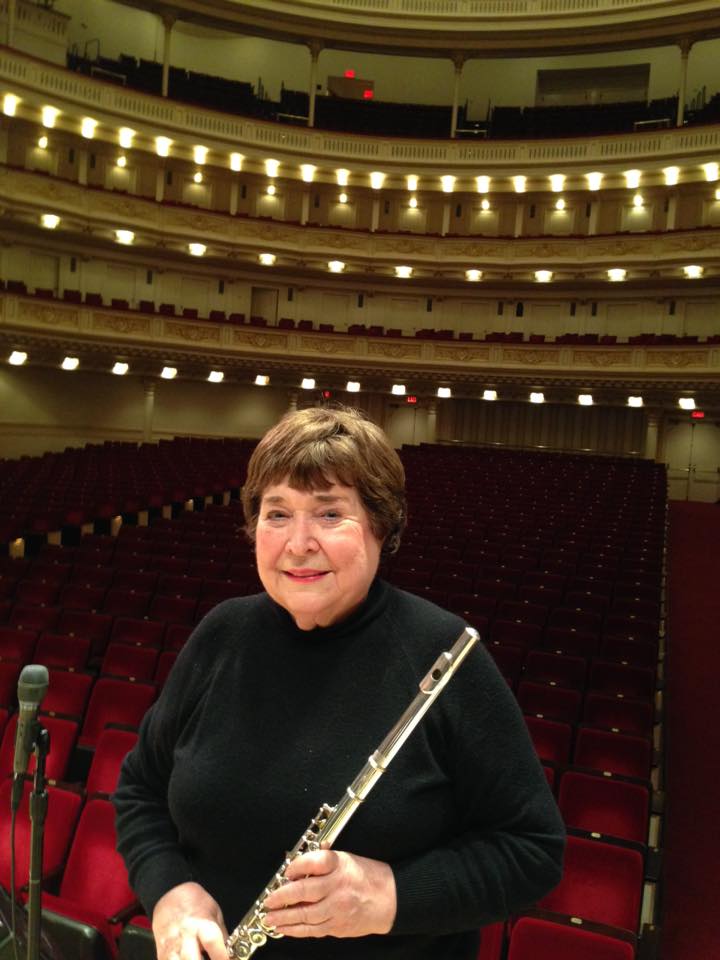 Performing in Carnegie Hall
Jeraldine Wooldridge began her music studies on the piano, receiving training from a Julliard graduate and participating extensively in Guild competitions. As a teenager, she accompanied other musicians and performed as a pianist at social occasions in her community. 
Her flute studies were with Dr. Louis Lewis, Piccolo and Flutist for the Dallas Symphony Orchestra, and Alexander Fielder, Principal Flutist of the Dallas Symphony Orchestra. While still a student herself, she was entrusted to teach Dr. Lewis' other students when he was unavailable for lessons.
Mrs. Wooldridge earned a Bachelor of Arts at Southern Methodist University and also earned teaching certification at the University of Texas at Dallas. She spent 27 years in the classroom, meanwhile maintaining a successful private piano and flute studio. In addition to her private studio, she served Lochwood Baptist Church in Dallas as their Primary Choir Director. 

Jeraldine Wooldridge as a Musician
As a member of the Dallas musicians union, Mrs. Wooldridge had exposure to many varied performance opportunities, including playing in the Dallas Concert Band which entertained at the Fair Park Band Shell.
In addition to various orchestras, bands, ensembles, instrumental choirs and solo performances, she is currently a member of her church's orchestra.
Her experience is not limited to teaching and playing, as she has created custom music arrangements for solo instruments and ensembles over the years.
Jeraldine Wooldridge is a sought after teacher and performer because of her dedication to excellence and enthusiastic love for music.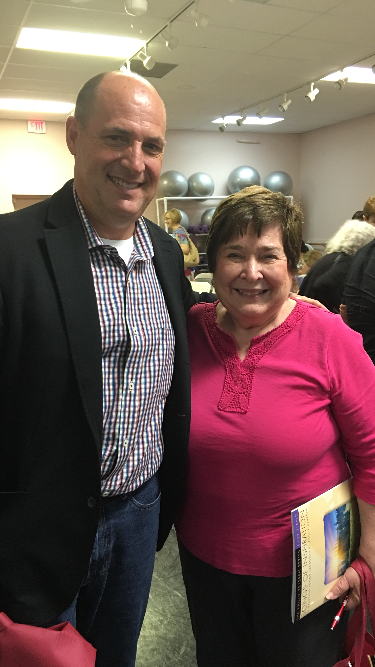 With Piano Composer and Arranger Phillip Keveren
More about Jeraldine
In addition to teaching and performing, Jeraldine holds a broker's license as a Realtor. She has traveled the world extensively and enjoys history, genealogy, and spending time with her family and pets. 
Meet Other Teachers affiliated with Dallas Piano Academy! We'll help you reach your musical goals with piano lessons and flute lessons.

IT'S EASY TO TAKE THE FIRST STEP.

Ready to start? You have nothing to lose.
Sign up is easy and parent-friendly, and we are ready to serve you. Because we only offer lessons on a month-to-month basis, there are no large upfront payments, no complicated contracts, no start-up materials, no performance fees, and no semester minimums.
Call or Text 214.343.4804
Lessons are first come, first serve, so contact us today to arrange your first lesson!
PRICING 
$40.00 / 30 minutes

Lessons are available five days a week, and scheduled once a week. A registration fee is due annually.