voice lessons
Voice lessons are offered in Dallas at Dallas Piano Academy. We offer a unique opportunity to study singing, because different people have different goals when taking vocal lessons. Do you love to sing? We are now enrolling for voice lessons! 
Whether an adult, teen or child, we have a voice program for you! 
why should you choose us for voice lessons? 
Here are reasons why you should choose Dallas Piano Academy for singing lessons: 

Private voice lessons are offered for ages 5 thru adult at Dallas Piano Academy. Yes, we offer children's vocal lessons! It can be hard to find singing lessons for kids, but we have a special program just for them! 

With our convenient month-to-month lessons, you aren't locked into a long term contract. This is perfect for those who like to work with a voice coach to help prepare for an musical theater audition, pageant or a special performance. 




Voice teachers are available to help with all styles of singing: classical, opera, sacred, musical theater, jazz and popular! 

For those who love popular music, our school has an awesome program that is free just for our students! We are a proud provider of the Singer's Edge Program™, which has included the award-winning singers such as The Weeknd, Drake/OVO's Majid Jordan, Jazz Cartier, Alyssa Reid, Hollerado, and more. Our school is the only school in our area that has a license for the program and our students really love it.
Performance opportunities are available for our singing students during the year. These are optional and at no additional cost as it is included free with your tuition. 



adult voice lessons
Have you always wanted to be a better singer?
Our voice faculty will create a singing and voice lesson program specifically for you based on your vocal range, goals and interests.
Our voice lessons are private lessons, so you can get personalized instruction from your teacher each week without having to "perform" at each lesson for other classmates. Whenever you would like to perform, we host optional opportunities during the year so you can show off your developing skills! 
We love adult students and are ready to help you become the best singer you can be!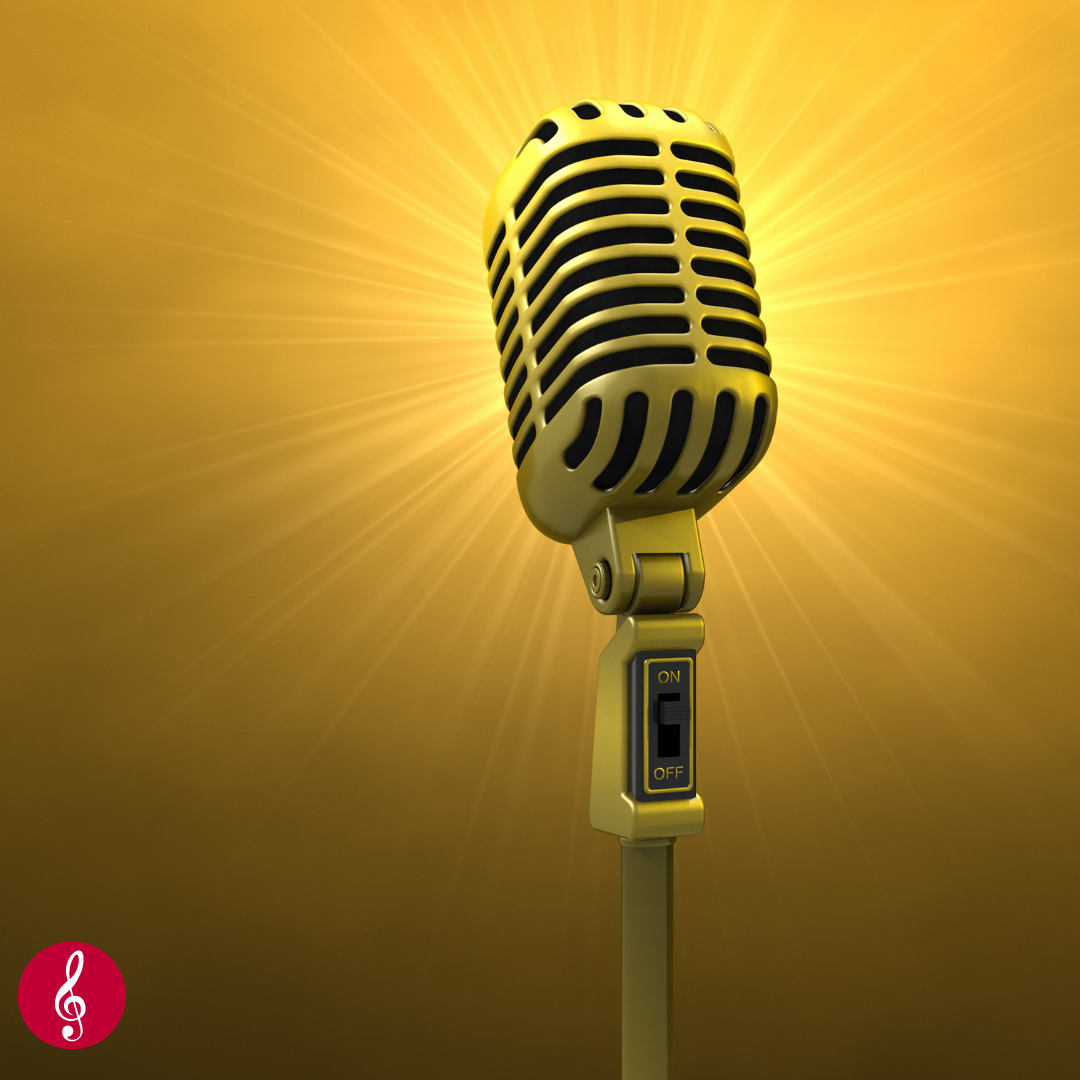 ---
Kids Voice Lessons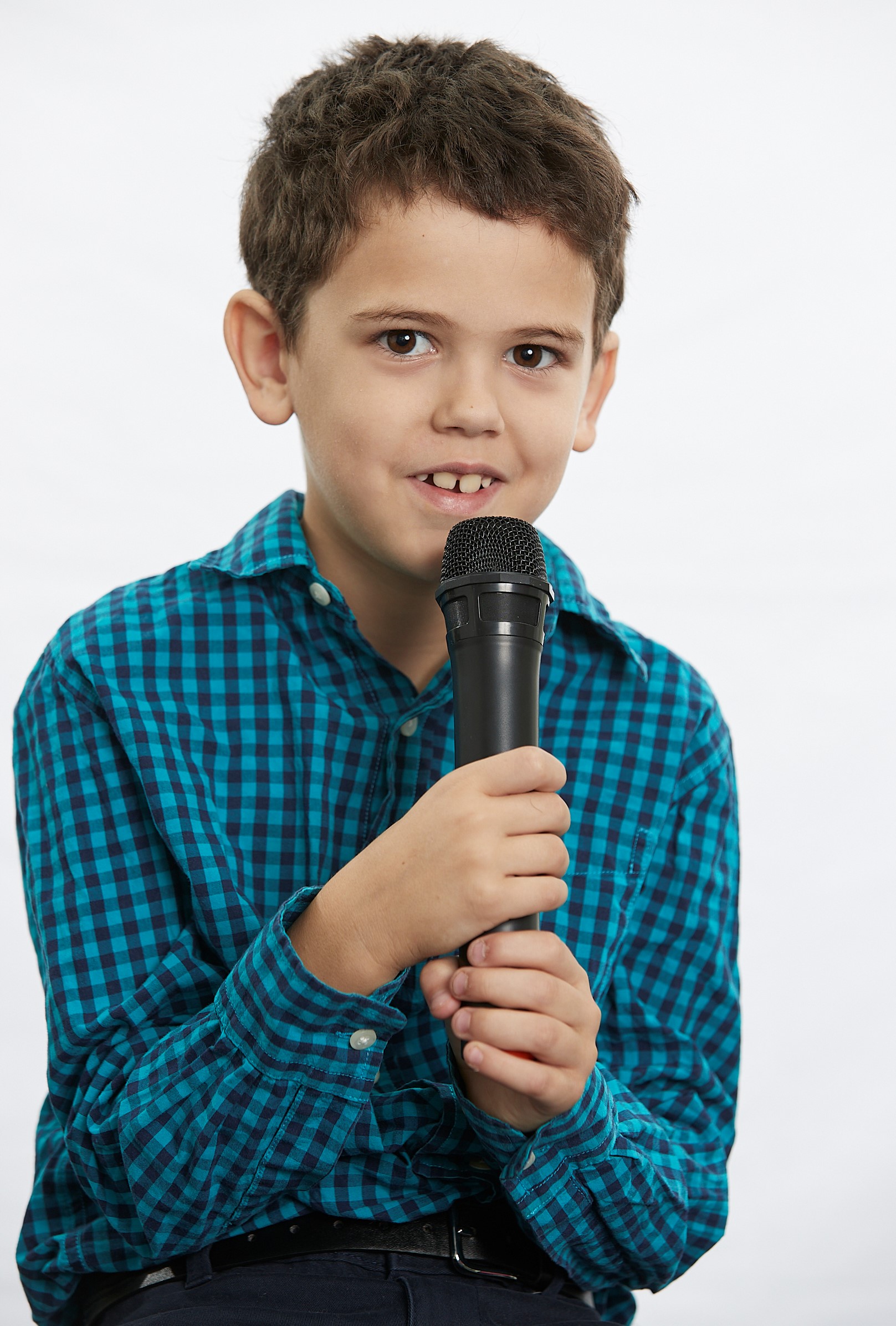 We love the children who study voice at Dallas Piano Academy. They learn to match pitch, properly use their voice and have a lot of fun doing it! We have special curriculum created for the youngest students and start singing lessons for kids at 5 years old. 
Being able to sing and be comfortable doing it in front of others another benefit of taking vocal lessons from a young age. 
In addition to developing their singing voice, students learn music theory and learn to read music too! 
Our voice teacher is encouraging, knowledgeable and a favorite in our studio! 
---
the Singers Edge program for voice lessons
Interested in learning popular singing, but can't find can't find a music school or a voice teacher with specialized curriculum for it?
Search no more!
Our school is proud to be the only music academy in our area to feature the Singer's Edge Program™ at no extra cost to our students!
The licensed program features 4 levels building up skills in sequence and teaching you all the essential skills you need for popular singing styles! The program also features practice scales online for students to practice with at home which makes weekly practice easy.
The Singer's Edge Program™ is great for all levels of singers from beginners to advanced! Give us a call to find out more!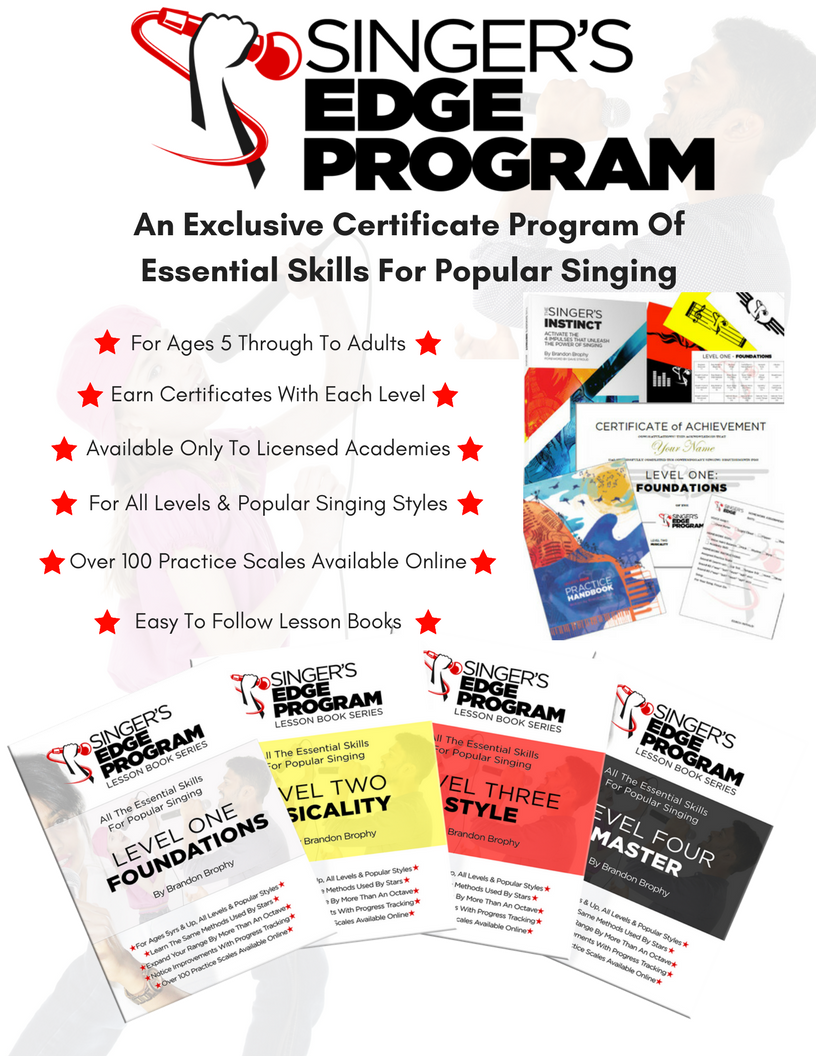 ---
Musical Theatre vocal coach
Because voice lessons offered through Dallas Piano Academy are month-to-month, it is easy for those who are interested in Musical Theatre to work one-on-one with our vocal coach to perfect audition material or work towards great delivery for their performance.
We can also provide expert guidance to pageant contestants seeking help with their pageant talent presentation for competition. 
The studio owner, Lisa Emmick, is also available as a resource for performers as they make their preparations, having produced several musical theatre productions and served as a pageant title holder and frequent judge. 
---
More Info for Singing lessons:
We offer the following types of singing lessons in Dallas:
Musical theater voice lessons
Classical voice lessons
Jazz voice lessons
Popular music voice lessons
Singing Fundamentals
Children's singing lessons
Singing lessons are conveniently located near our students who live in Lakewood, Lake Highlands, Casa View, Casa Linda, Forest Hills, Lochwood, Garland and the entire White Rock Lake area. 
---
music lessons offered at dallas piano academy
Dallas Piano Academy, we offer more than piano lessons! We are proud to offer many popular instruments with expert faculty. This makes it convenient for students who wish to study more than one instrument, or for siblings within a family who want to pursue different instruments.

Contact us for more info about: 
IT'S EASY TO TAKE THE FIRST STEP.

Ready to start? You have nothing to lose.
Sign up is easy and parent-friendly, and we are ready to serve you. Because we only offer lessons on a month-to-month basis, there are no large upfront payments, no complicated contracts, no start-up materials, no performance fees, and no semester minimums.
Call or Text 214.343.4804
Lessons are first come, first serve, so contact us today to arrange your first lesson!
PRICING 
$40.00 / 30 minutes

Lessons are available five days a week, and scheduled once a week. A registration fee is due annually.