news at dallas piano academy
News at the Academy is the page where you'll find highlights from the latest newsletters of Dallas Piano Academy. Offering quality piano lessons in the northeast Dallas area, as well as online lessons! We also provide voice lessons and guitar lessons in Dallas. 
June 2023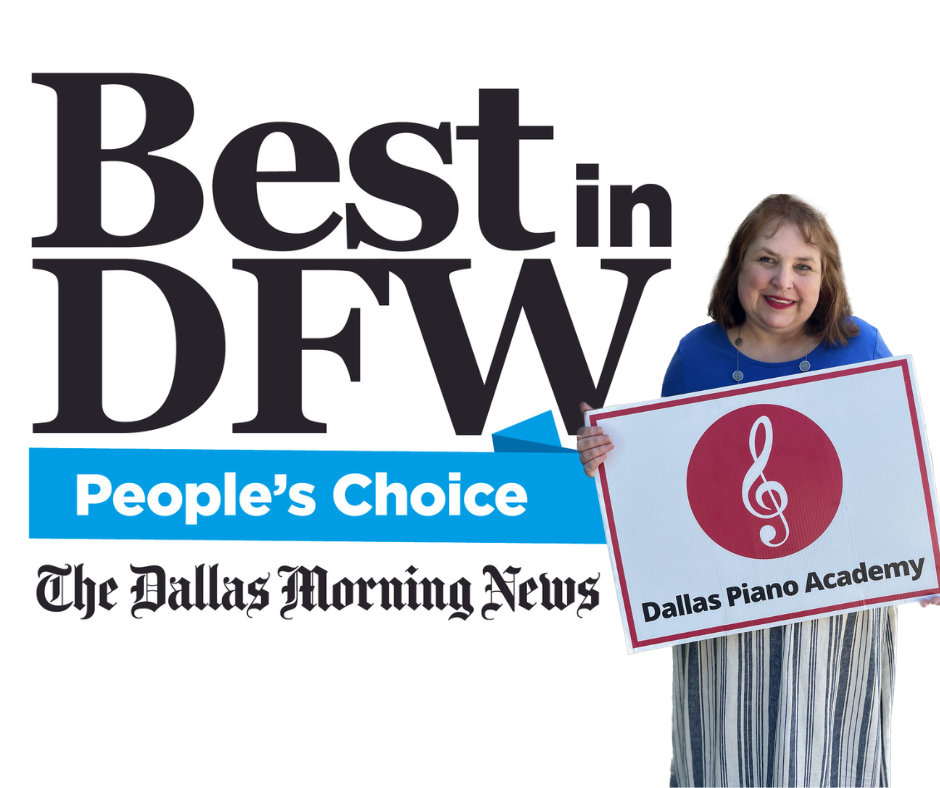 We are thrilled to announce that Dallas Piano Academy has been nominated as BEST IN DFW by the Dallas Morning News! 
November 2022
Several of our students performed at the Dallas Arboretum's Christmas Village to provide musical entertainment and usher in the holiday season for 2022. The Dallas Arboretum is beautiful any time of year, but the Christmas Village with it's fun activities and thousands of twinkling lights is extra special. We were so proud of each and every student who participated and are thankful to the Dallas Arboretum for the amazing opportunity to showcase our students.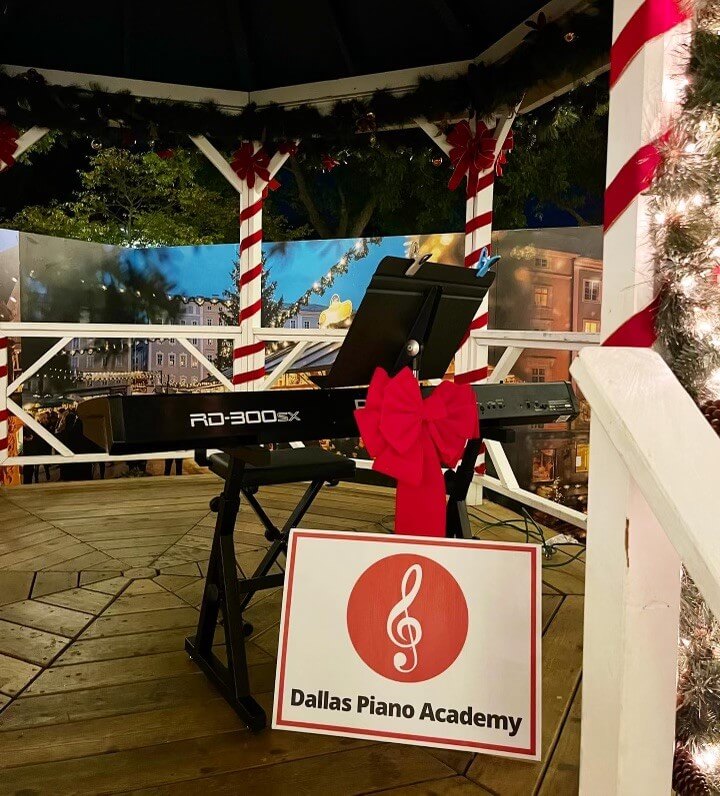 October 2022
Our official ribbon cutting, sponsored by the Great East Dallas Chamber of Commerce was held in October, 2022. We enjoyed hosting everyone and showing off our new offices. We're so proud of our new space and thankful to our customers for the opportunity to provide the best music education in Dallas.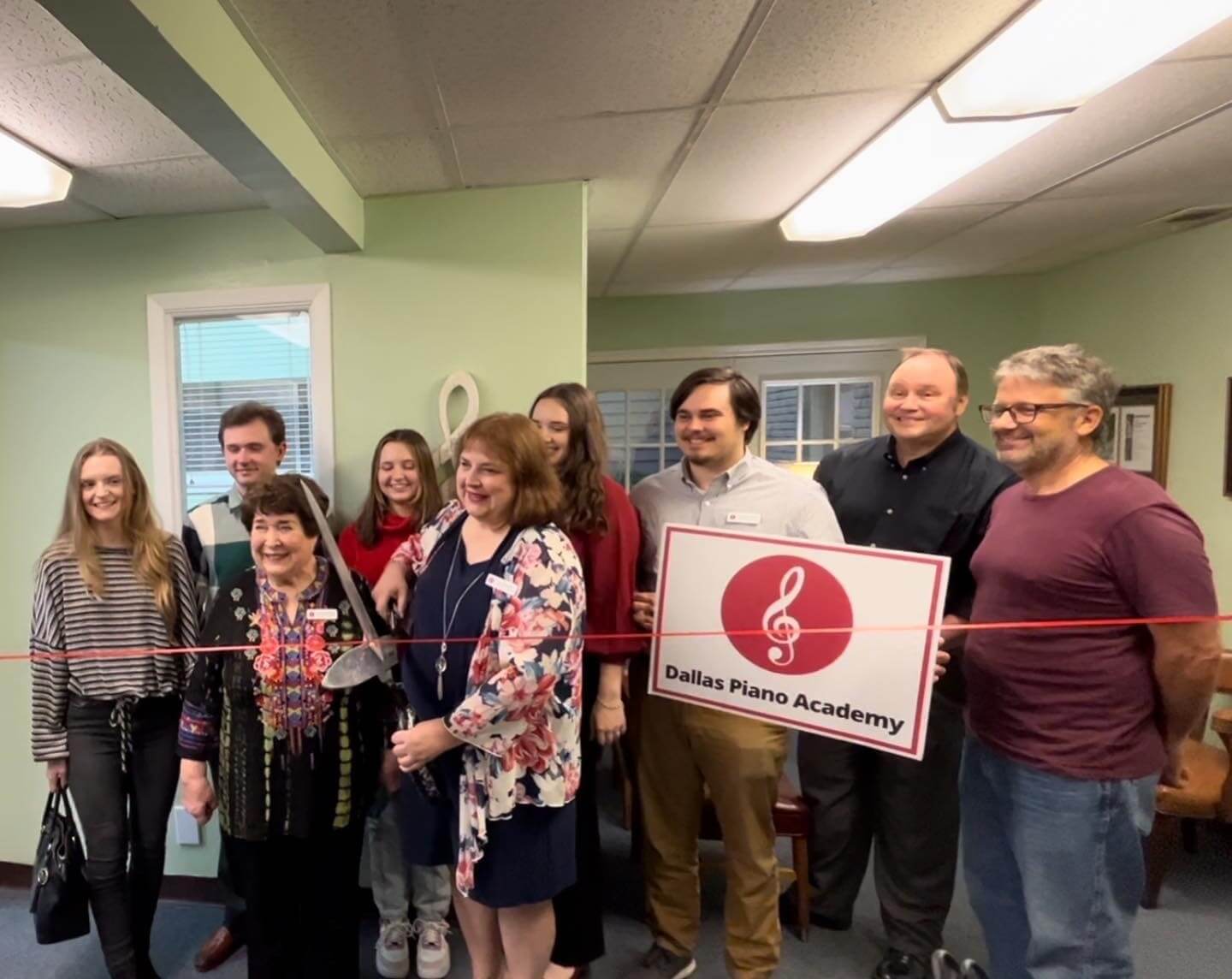 September 2022
Have you seen our awesome new sign? It lights up great in the evening and can be spotted as you approach on Northwest Highway!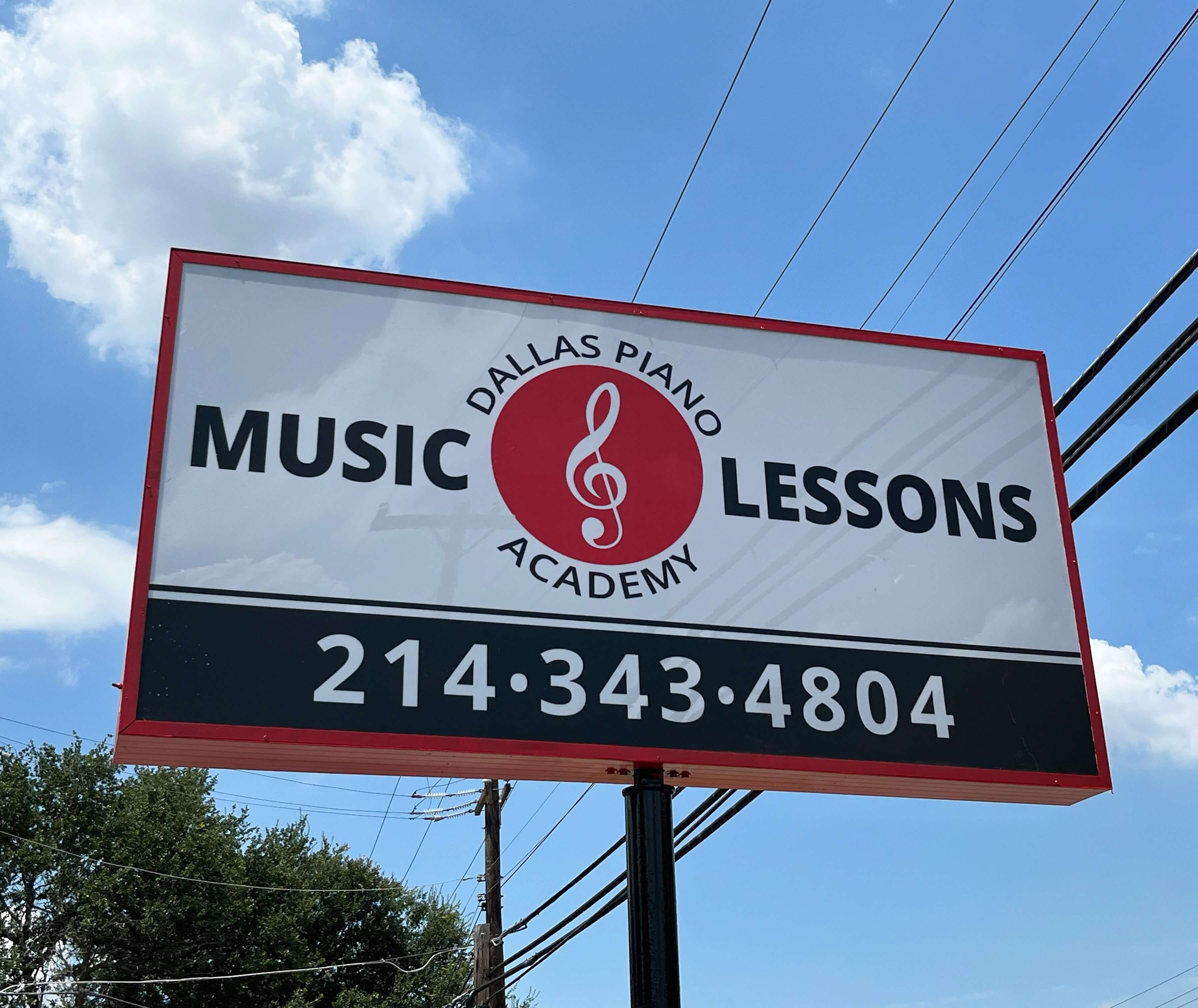 August 2022
Opening Day! August 15, 2022. These wonderful balloons were a great way to welcome everyone including our teachers, students and their families and were provided by In the Air Balloons. 
July 2022
We are busy getting our new offices ready! Each room is equipped with at least one acoustic piano. They are all getting moved in and tuned up!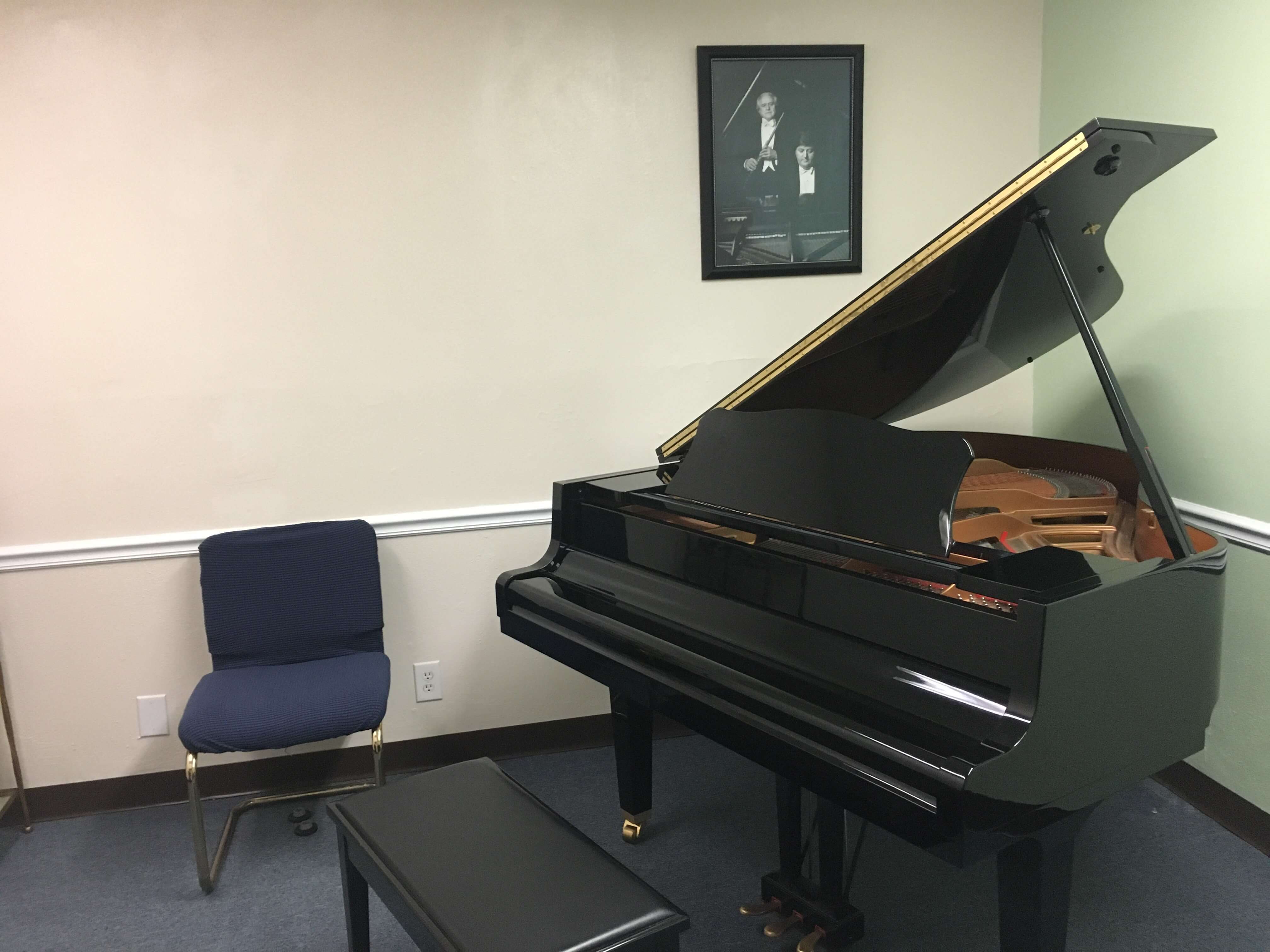 June 2022
We signed a lease for a new location for our offices! We look forward to opening in August, 2022. 
May 2022
Spring Recital
Our spring recitals were held Saturday, May 7th. Recitals are a great experience for our students. Performing something you know well in a beautiful setting is fun! This opportunity is included for our students and we encourage students to invite as many family and friends as they like! We know they'll enjoy it!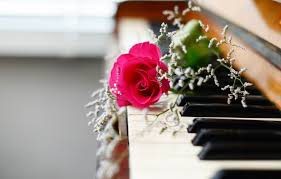 April 2022
Congrats on a Great Performance!
Congrats to Ruth (as Jasmine) and Timothy (as Jafar) on their recent performances in their school's production of Aladdin! Our Ms. Jessica helped them perfect their parts, and they were fabulous!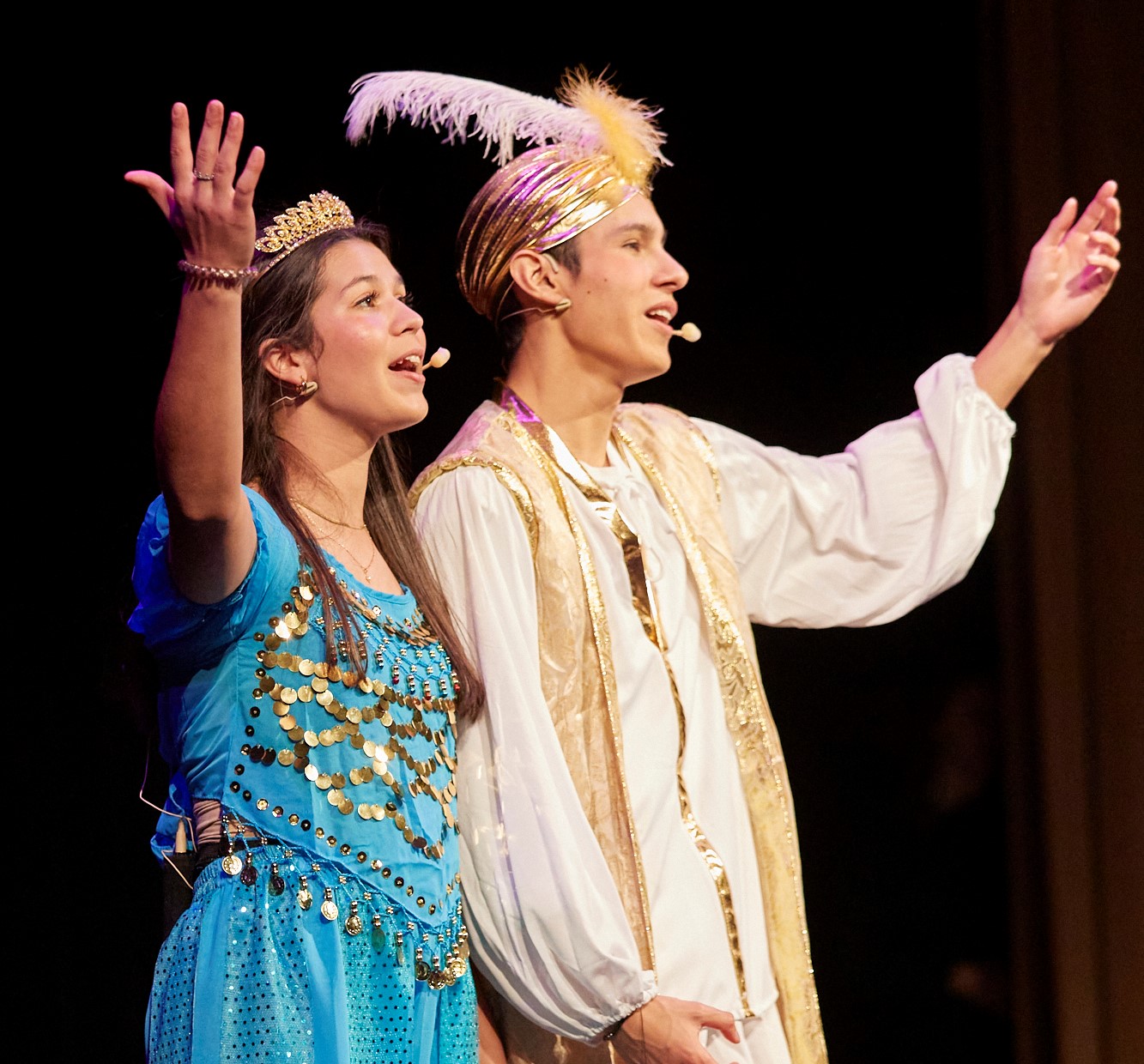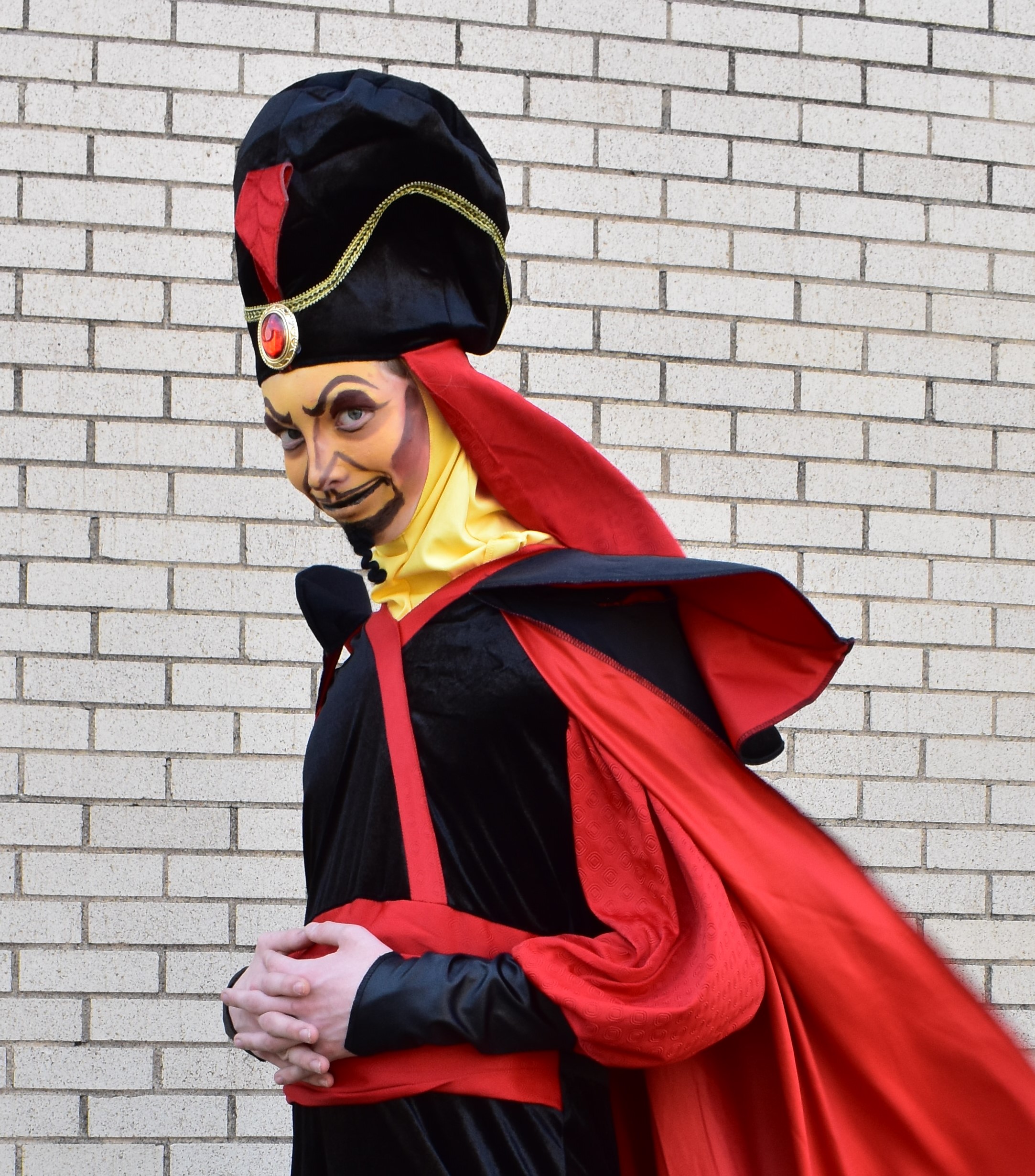 MARCH 2022
Spring Break is March 14th - 19th, and there are no regularly scheduled lessons during this week. Your tuition provides 48 weeks of lessons per year, and this is one of the "off" weeks, so there is no need to reschedule the lesson from this week. Enjoy your break!
Spring Recital

Our spring recital will be on Saturday, May 7th. We anticipate that most students will want to perform, so we'll be hosting multiple shorter recitals that afternoon and evening. In the coming weeks, families will be able to sign up for a performance time that fits their schedule.
February Recital
Students who began lessons prior to the end of 2021 had the opportunity to perform recently and everyone did a stellar job! Our final performer was Katherine who shared one of her favorite pieces, Mozart's Fantasia in D Minor. Katherine set a new year's resolution on January 1, 2019 to practice one of her instruments every day (she also plays fiddle and ukulele). She hasn't missed a day since!
Pet of the Month!
Meet Milo, our studio pet of the month! Milo belongs to Tate. They just got Milo in September and he is the family's first dog. He's just turned one so is still very much a puppy and loves to chew anything and everything. He also likes having puppy playdates with the neighbor's dog and annoying the family cat, Scout.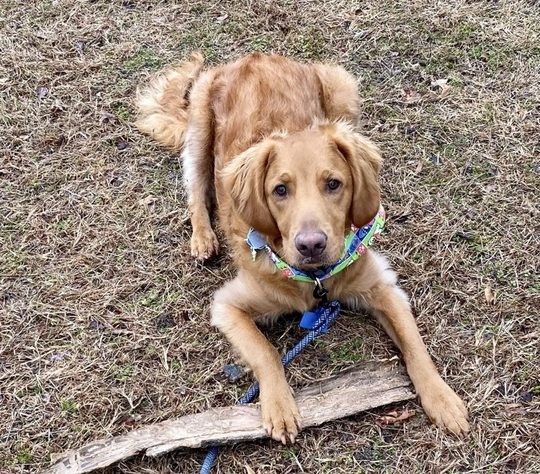 ---
February 2022
Welcome to Our Music Family!
We are growing every month! Welcome to our 15 new students that have been added since last month's newsletter!
Olympic Practice Challenge
Our Olympic Practice Challenge is underway! Be sure to log your practice each day to earn your medal!
Pet of the Month!
Our Pet of the Month is named Tippy! Her human, Isaac, says that she loves to play fetch and sleep. She got her name because she has white on the tip of her tail! What a cute dog!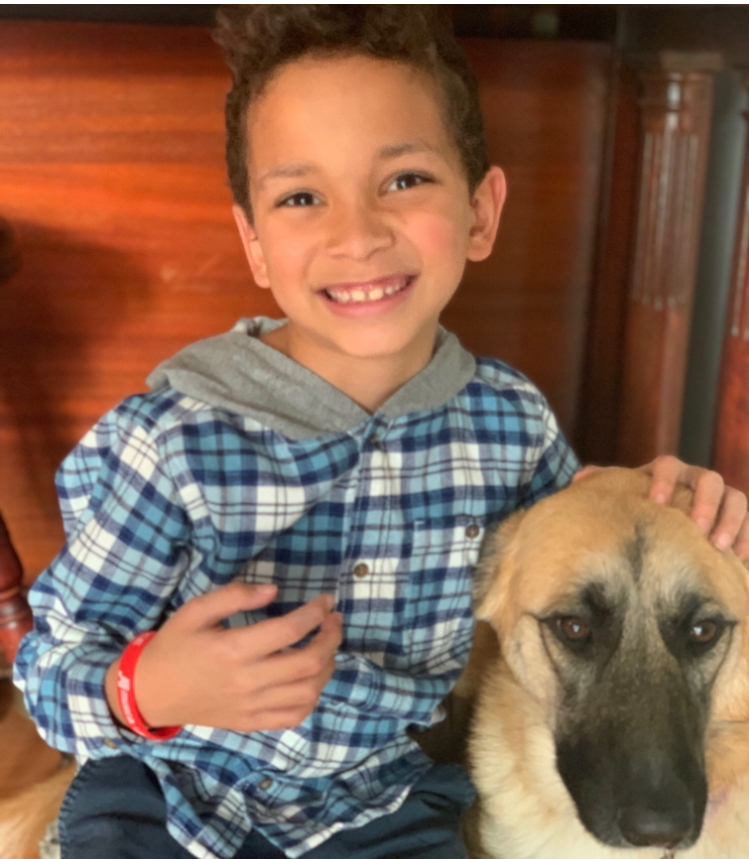 Notice the Musical Ladder bracelets? Good job!
Music Education
There have been so many studies that validate the importance of music study to a child's development. Here's another one! As reported in Psychology Today: "Students who learned to play a musical instrument in elementary and continued playing in high school not only score significantly higher but were about one academic year ahead of their non-music peers with regard to their English, mathematics and science skills," The article goes on to clarify that "these exam-based statistics were consistent across the board, regardless of socioeconomic background, gender, ethnicity or prior learning in science, math, and English." Parents, you should be proud that you are enriching your child with a music education that will give great enjoyment, while also building their brain power and giving them a skill that they can enjoy for a lifetime!
---
January 2022
From the Director
In the past year, Dallas Piano Academy has tripled in size and gone from two teachers to seven! We have you, our faithful students to thank for that! Many of our new students have come to us by "word of mouth" and we appreciate your recommendations! 

I love to share the story of the formation of Dallas Piano Academy. I am the daughter of a piano teacher and have taught piano myself as an independent teacher for decades! My teaching style is very nurturing and individualized, and promotes love and appreciation of music for a lifetime. Families appreciate the skills their student builds, as well as the way their children enjoy their lessons. I find that it is easy to teach well when you love your students and love your job! However, my schedule is usually full with very few openings.
That is when I decided to seek out teachers who had the same philosophy about music education. Dallas Piano Academy now has several teachers available, so students have more flexibility to continue lessons without interruption if their schedule changes. As we have grown, we also have the infrastructure to continue to offer new and exciting programs for our students to enjoy beyond what can be offered by a solo teacher. At the same time it is important to me that we continue to build a relationship with each individual student and are working toward their personal success!

One of the things I love about our studio is that the teachers are 100% invested in the success of their students, and we truly care about helping them achieve their full potential!
We still have wait lists for some days of the week. As we add a new teacher, their schedule quickly fills. We are continually interviewing new teachers, but we are VERY picky about those who teach with us. In addition to passing our musicianship criteria, anyone who teaches lessons with us must pass extensive background and security checks. Our standards have kept us from growing as fast as demand would allow, but that is OK.
I'm really excited about the new teachers who will be working with our voice and guitar students. The voice teacher has a degree in vocal performance, and has performed everything from sacred, to opera, to jazz!  She is also part of the music ministry of her church. The guitar teacher is a graduate of the prestigious Berklee School of Music with a degree in guitar performance, experience in multiple styles and a very strong theory background. 
Thank you again for your trust and patronage! We are looking forward to a great 2022 filled with lots of wonderful music!
Lisa Emmick
We have two new offerings for 2022!
Voice Lessons
We have received so many requests for voice lessons in recent years, and we've found the perfect person who has the knowledge and warm, friendly teaching philosophy that we promote!

We have special curriculums crafted specifically for voices as young as 5 years old to develop their singing voice. Singing lessons are also great as students gain a lot of self confidence performing in front of others! It is a great instrument too – you always have your voice with you!

For our students who are interested in singing pop music, our school is proud to be the only music academy in our area licensed to offer the Singer's Edge Program™ at no extra cost to our students! This unique program has been used by award-winning singers including The Weeknd, Drake/OVO's Majid Jordan, Jazz Cartier, Alyssa Reid, Hollerado, and more. The Singer's Edge Program™ is great for all levels of singers from beginners to advanced!

Guitar Lessons

In the new year we'll also be offering guitar lessons! We've often had requests in the past for guitar lessons – either for a sibling or to go along with a student's piano lessons! We are currently creating a list of students who are interested, and as soon as we have enough we'll be bringing in the teacher to start.

We looked long and hard for a guitar teacher to teach with us. We think it is important for guitar students to go beyond learning to play a few tunes – we want them to have a clear understanding of the guitar and learn to read music too.
---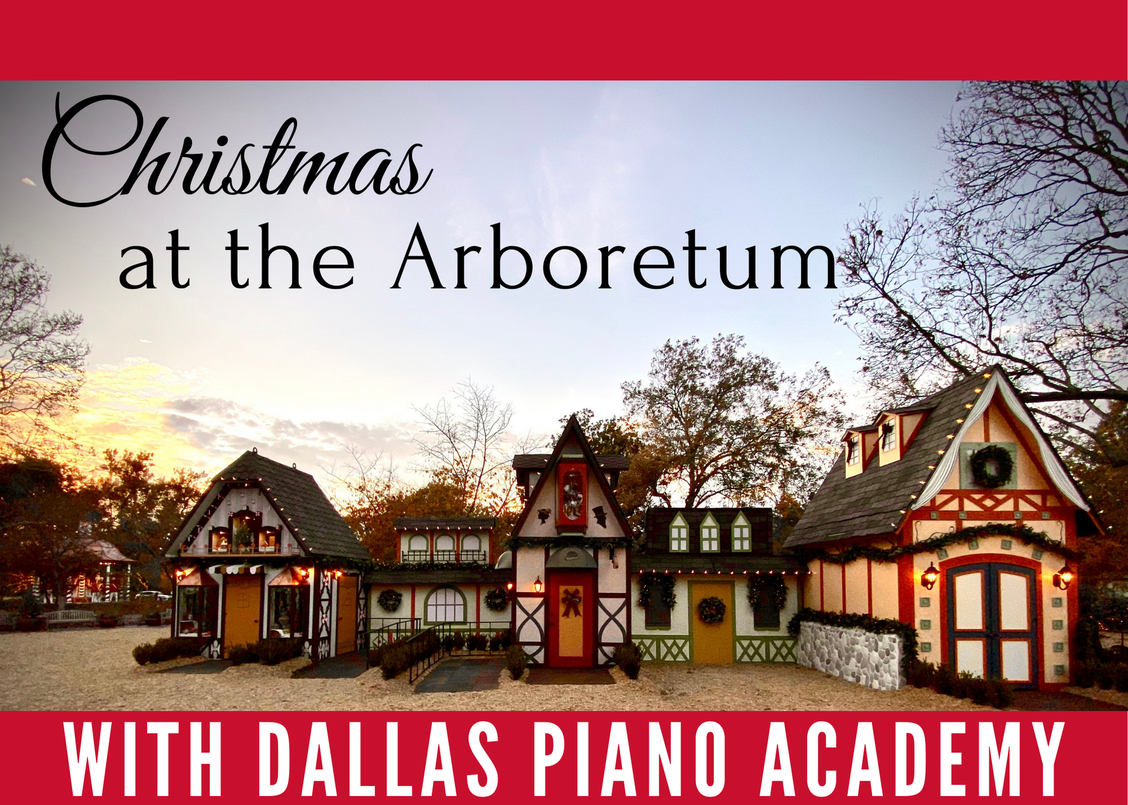 A performance at the Dallas Arboretum, new voice lessons and upcoming opportunities to perform!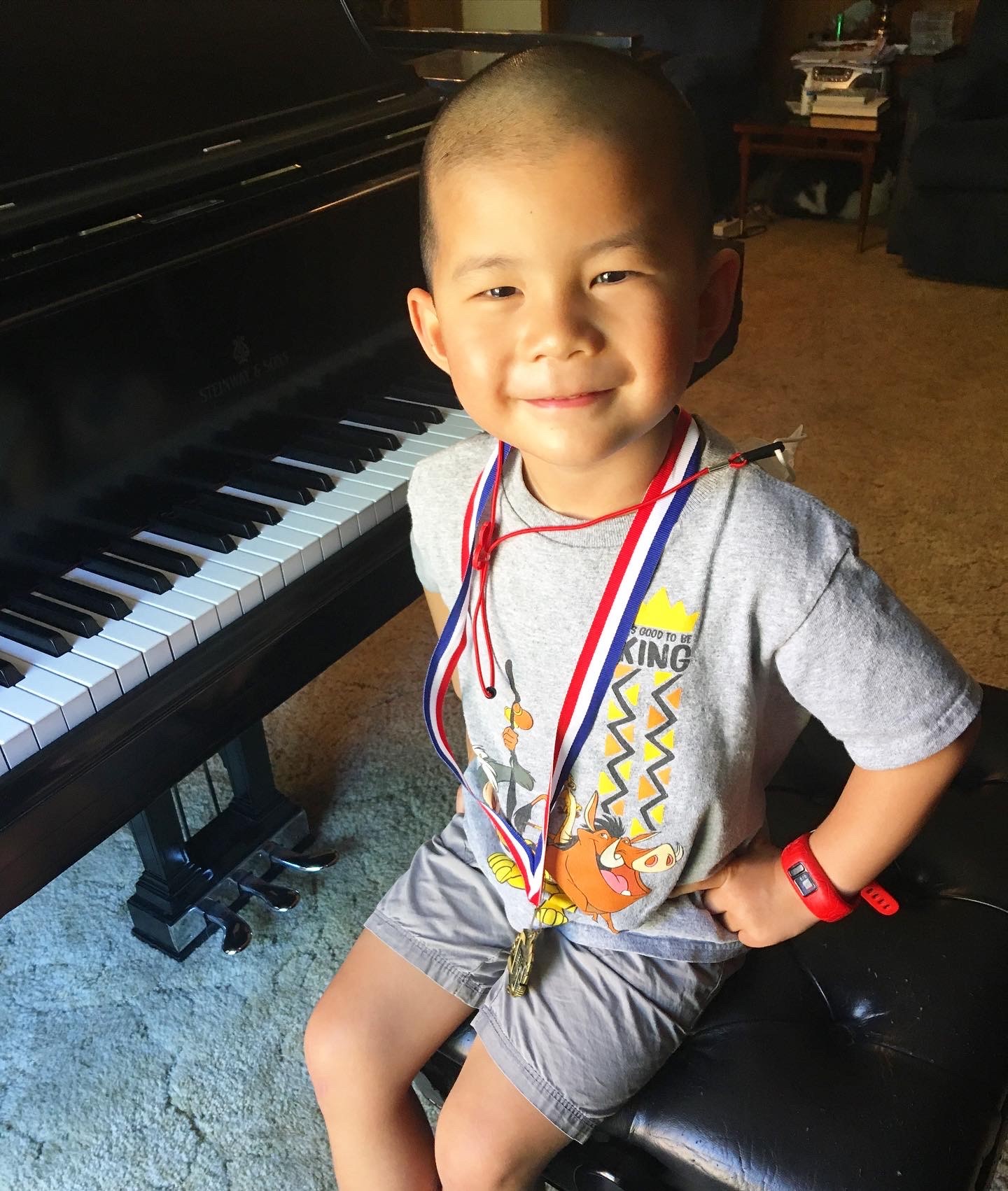 Winners of our Olympic Practice Challenge are enjoying sporting their super cool medals! 
---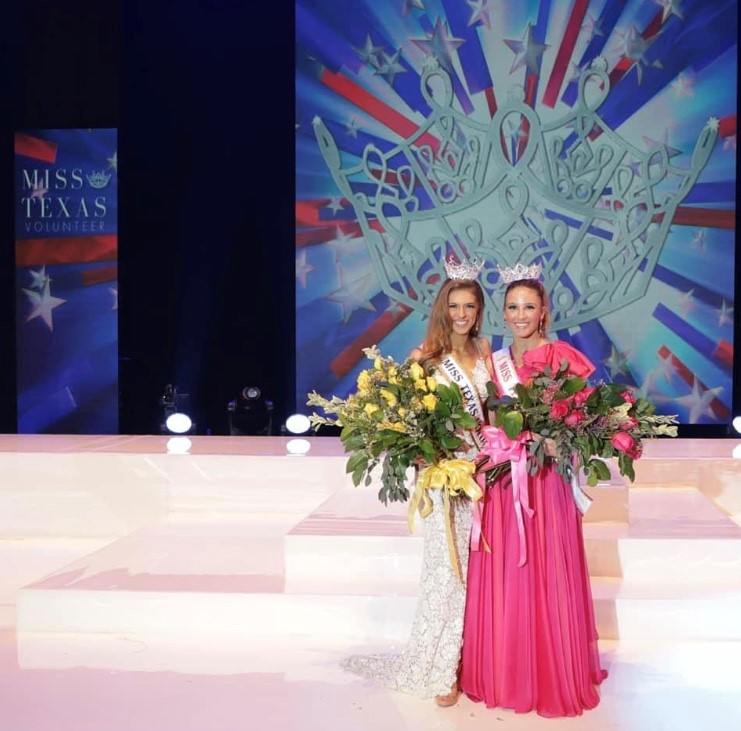 Mrs. Emmick served as a judge for the Miss Teen Texas Volunteer Pageant in July 2021. Read all about it in this month's issue, learn about the adorable Pet of the Month, a studio update, calendar dates and how to make the most of music study!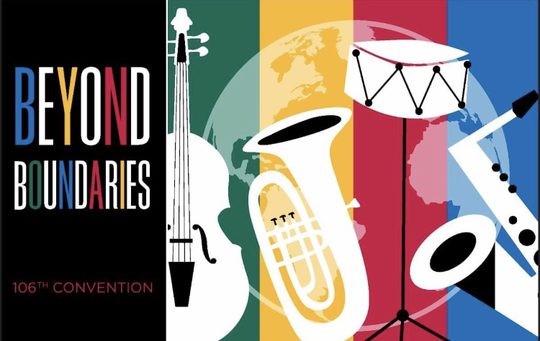 Summer brings travels, teacher continuing education, and lots and lots of music learning as new students join the studio! Read all about it! 

---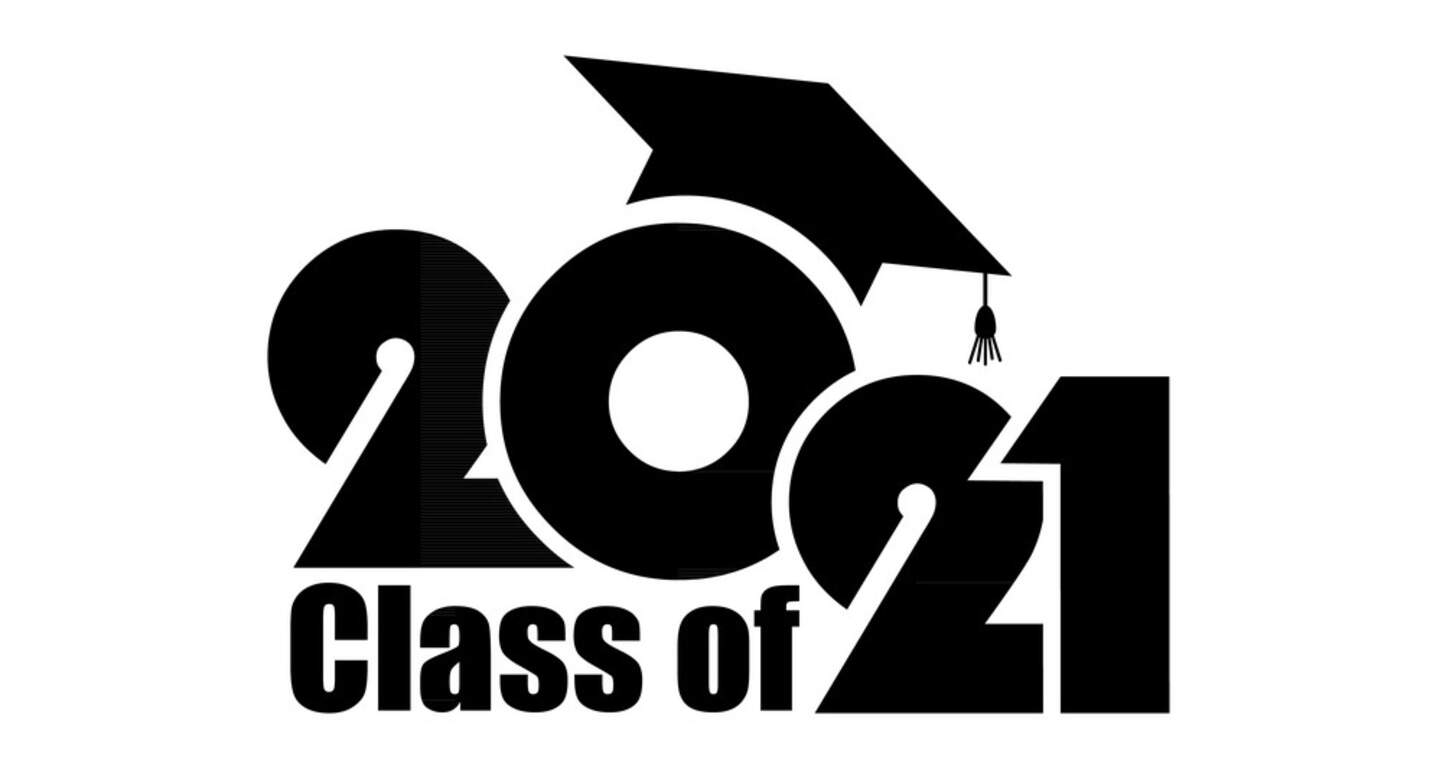 Our May 2021 Newsletter is full of celebrations! We want to salute our awesome graduating seniors, share accomplishments of students, and also tell you about great things our teachers have been doing!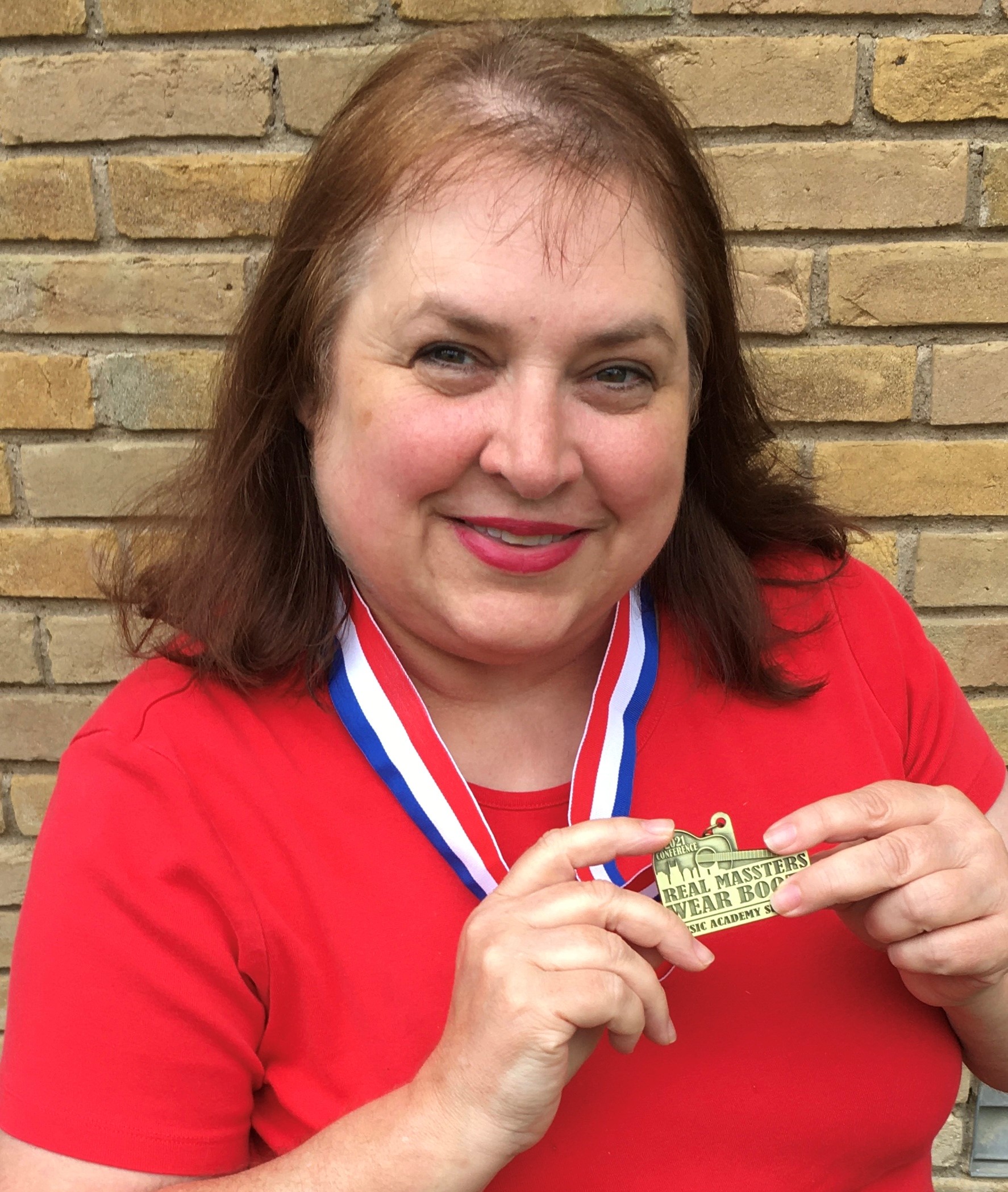 Dallas Piano Academy is an award winning studio! Plus in this newsletter issue, another informative Piano Practice FAQ gets answered! 

---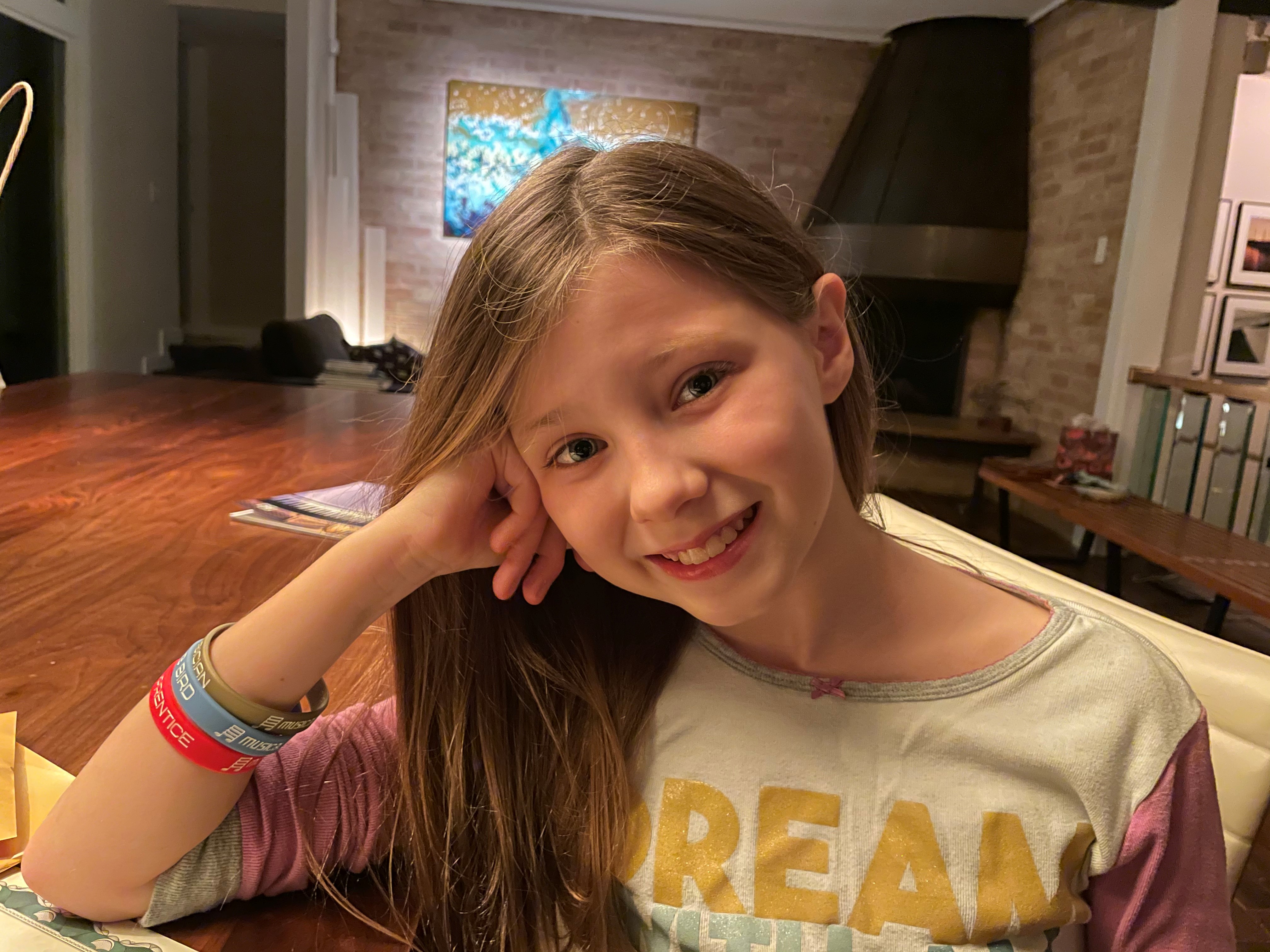 Our March 2021 Newsletter answers a FAQ about practicing, shares news about the Musical Ladder System®  and celebrates so many new students!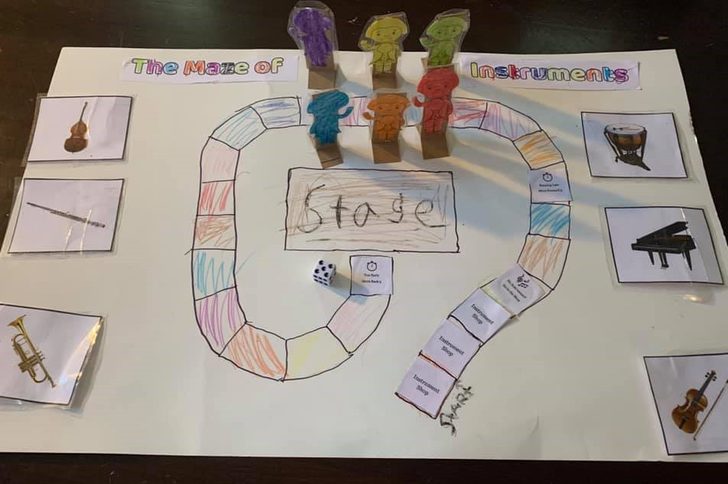 The February 2021 newsletter of Dallas Piano Academy is all about music history of the Classical era, including fantastic projects made by many of students! 

---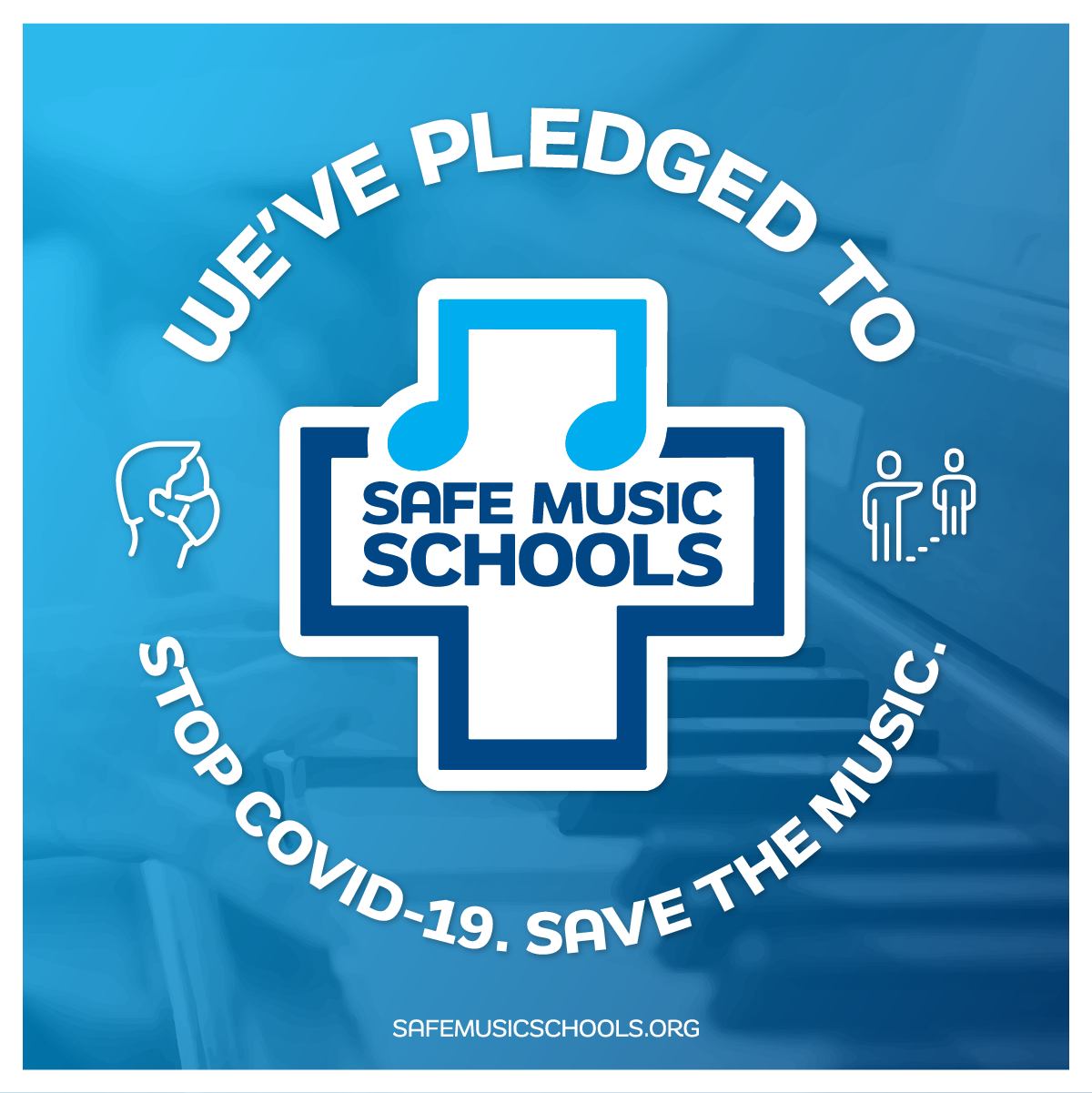 In this newsletter you'll find out about our pledge to be a Safe Music School and our new student incentive award program, The Musical Ladder®. You'll also learn about the latest publication feature of our studio!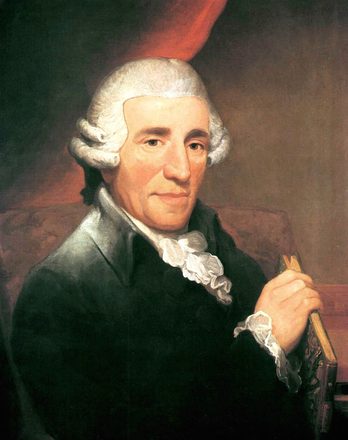 In this newsletter you will find information about this year's Music History Project Award Opportunity, plus 5 steps to sending out a virtual Christmas card!

---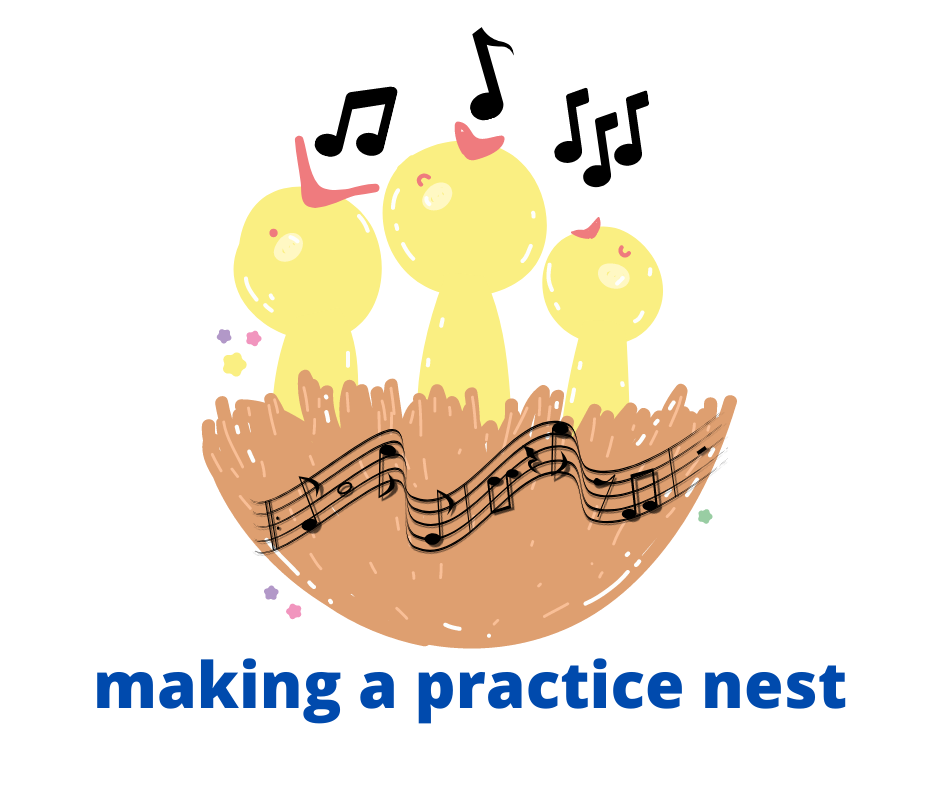 October news includes Creating a Practice Nest, Student Spotlight, Shoutouts and Thank yous, Lesson Options

July / August 2020 Newsletter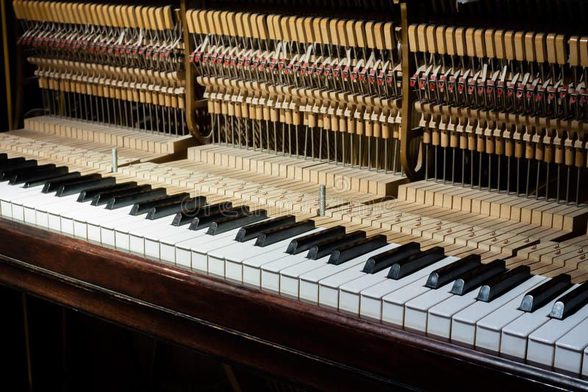 We are excited to announce the return to "in person" lessons! YOU can choose if you'd like to return to in person lessons, continue online, or do a mix of both. Contact the student for the latest Covid procedures for in-person lessons. 
---
June news includes Wynton's Twelve Ways to Practice, Student Spotlight on Student Anniversaries, Summer Promotion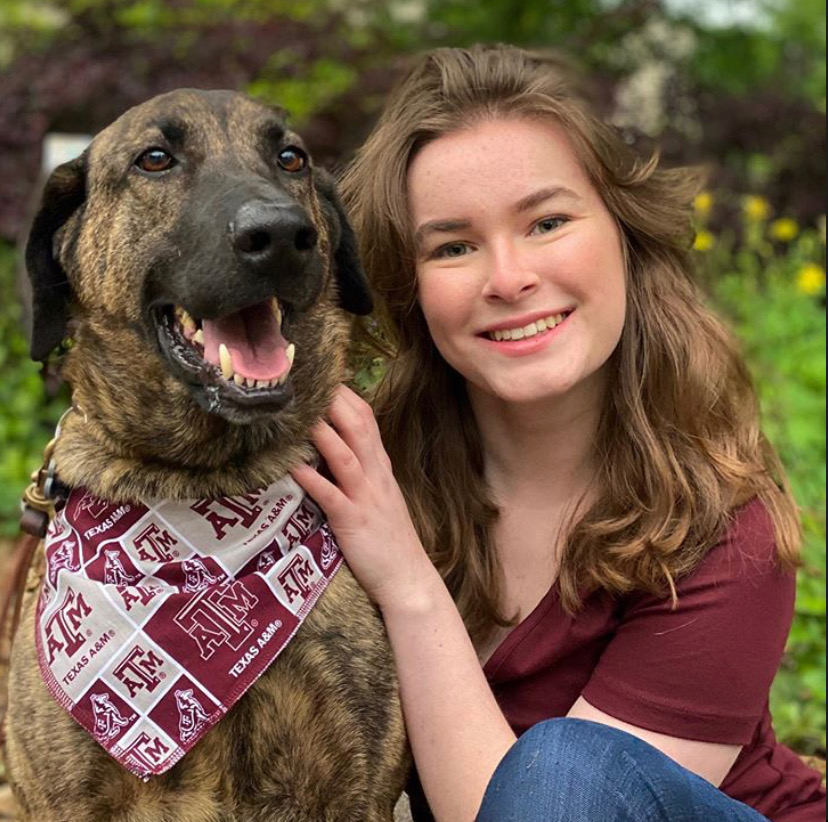 May news includes Welcome to the Studio, Senior Spotlight, Baroque Projects

Archives
Read highlights from past announcements here. 
IT'S EASY TO TAKE THE FIRST STEP.

Ready to start? You have nothing to lose.
Sign up is easy and parent-friendly, and we are ready to serve you. Because we only offer lessons on a month-to-month basis, there are no large upfront payments, no complicated contracts, no start-up materials, no performance fees, and no semester minimums.
Call or Text 214.343.4804
Lessons are first come, first serve, so contact us today to arrange your first lesson!
PRICING 
$40.00 / 30 minutes

Lessons are available five days a week, and scheduled once a week. A registration fee is due annually.