March 2021 Newsletter
We know you'll enjoy reading our newsletter for March 2021. There are so many wonderful things happening at Dallas Piano Academy, and we are thankful that you are with us on this journey! 
Climbing the Musical Ladder to success!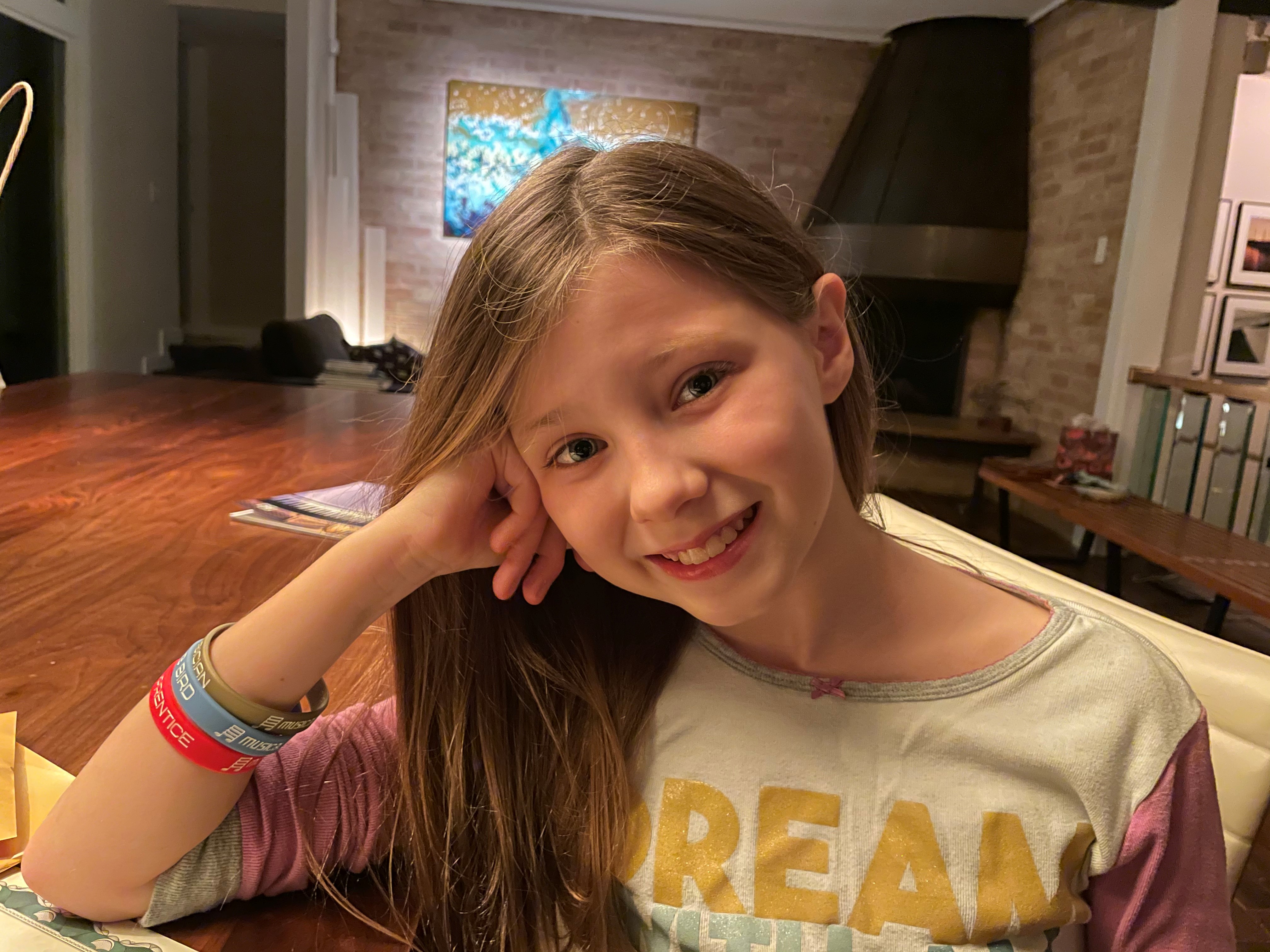 Musical ladder challenges have begun! The Musical Ladder System is a proven program that is used by music teachers across the United States and Canada. It helps students stay excited about music, keeps them goal focused, and helps keep parents informed as to how they are doing too!
If your student hasn't had their first challenge yet, they will soon, and then there will be a challenge about every thgree months. Depending on the ladder level, students have the opportunity to earn wristbands, certificates and even trophies! Here is one of our amazing students modeling her cool wristbands! Great job!
---
Newsletter welcome to these new dallas piano students
Welcome to our new students who have joined the studio so far in 2021! We are so glad you are here! 
Calvin
Ethan
Diana
Ben
Emily
Tessa
Anna
Do you know someone who would love to play piano? Let's add them to the list of new students in our next newsletter! Check out our generous referral program today! 
---
Music in the community
Mrs. Emmick is always looking for ways to incorporate music and performance into her life! Besides working with her students at Dallas Piano Academy, one of the things she loves to do is direct musical theater! In March, she worked with 55 9th-12th grade students at a local private school to produce their spring production of Disney's High School Musical! 
---
FAQ: How long should my student practice? 
Like any new skill, the more time you spend playing your instrument, the faster you will progress! Ideally, aim for at least five days a week. Sometimes finding time to practice is really hard with the busy lives we all have!
AND, think about it…if a student knows that their practice will be extra challenging, they will have a harder time getting motivated to get started. Luckily there is an easy way to fix that!
Every week, the BEST time for a student to practice is immediately after a lesson. It all makes sense in the lesson with the teacher helping…but when trying to do it all alone, sometimes questions come up! Every day that goes by makes it harder to remember all the new stuff they have learned! And when it is harder, the student will naturally avoid it. The sooner a student tries to go over everything on their own while it is still fresh on their minds, the more success they will have. Plan for success by helping them find time to go over everything on their own as soon after their lesson as possible!
---
No one regrets learning an instrument
Wishing for a nickel for every time someone says "my parents let me quit piano lessons but now I wish I could play!" We've met many people who regret quitting piano lessons, but none who regretted sticking with it!
It's not too late! We have several adult students who are making their musical dreams come true! Contact us today to start your journey!
IT'S EASY TO TAKE THE FIRST STEP.

Ready to start? You have nothing to lose.
Sign up is easy and parent-friendly, and we are ready to serve you. Because we only offer lessons on a month-to-month basis, there are no large upfront payments, no complicated contracts, no start-up materials, no performance fees, and no semester minimums.
Call or Text 214.343.4804
Lessons are first come, first serve, so contact us today to arrange your first lesson!
PRICING 
$40.00 / 30 minutes

Lessons are available five days a week, and scheduled once a week. A registration fee is due annually.